Pediatricians In Lake Mary FL
All professionals at Longwood Pediatrics maintain the highest levels of accreditation and pursue ongoing education to stay abreast of the latest trends in the medical field. Read on to learn more about our staff's experience and training.
---
Dr. Jag Ambwani
Pediatrician in Longwood, FL
Longwood Pediatrics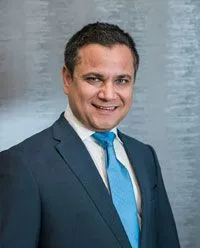 Dr. Jag is a board certified in pediatric medicine and a graduate of Children's Hospital of New Jersey . He received the best resident award for his dedication to serving pediatric patients in the underserved area of Newark, NJ. Dr. Jag brings a unique global perspective to practice pediatric medicine. He has worked as a Pediatrician in India and the United Kingdom, prior to coming to the United States.
Dr. Jag's professional interest is ADHD treatment, Allergy Immunotherapy and caring for children with special needs. He strongly believes in maintaining a great quality of patient care and under his guidance, Longwood Pediatrics was recognized as Patient-Centered Medical Home by the National Committee for Quality Assurance .
---
Dr. Dolly Ubhrani
Pediatrician in Longwood, FL
Longwood Pediatrics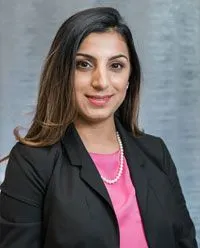 Dolly Ubhrani, M.D. is a board-certified pediatrician, trained at The Unterberg Children's Hospital at Monmouth Medical Center in New Jersey. She was born and raised in India, where she graduated her medical training at BJ Medical College with highest honors. Dr. Dolly got married and moved to the United Kingdom to join her husband, Dr. Jag. They received training in pediatric medicine in the United Kingdom. Their motivation for hard work and desire for more advanced professional training brought them to the United States. After completing her residency training in New Jersey, Dr. Dolly has devoted herself to working as a pediatrician with CFP Physicians Group. She joined Longwood Pediatrics in November 2016 to partner with her husband, where they are committed to providing the highest quality of pediatric care to their patients.
Dr. Dolly's professional interests are promoting Breastfeeding, managing behavior and developmental concerns and newborn care. She enjoys getting to know her patients' families and working as part of a team making sure that every little one succeeds in life. Dr. Dolly is a proud mother of twin boys and enjoys reading to them and taking family beach trips.
---
Nancy Zuker, PA
Pediatrician in Longwood, FL
Longwood Pediatrics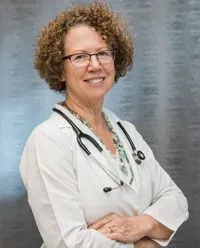 Nancy Zuker joined Longwood Pediatrics in October 2017. She is a nationally certified physician assistant, and a graduate of Central Michigan University 's physician assistant Master of Science program. Upon graduation, she worked four years in pediatrics, then seven years in Urgent Care. She missed caring for children and returned to practice pediatric medicine.
She was born and raised in central Michigan. When her husband Mike retired they moved to Florida to be closer to their daughter's growing family. They have three grown children and three grandchildren. They enjoy hiking national parks, cruising the St. Johns River on their pontoon boat and spending time with family and friends.
Disease prevention and healthy habits are Nancy 's focus as she strives to demonstrate compassionate and comprehensive care of children. She is happy and proud to be part of the wonderful health care team at Longwood Pediatrics.
---
---
Sascha Meyers PA-C
Longwood, FL
Longwood Pediatrics
Sascha Meyers joined Longwood Pediatrics in May of 2023. She is a nationally certified physician assistant, and a graduate of University of Tennessee Health Science Center's physician assistant Master of Science program. Prior to graduate school she worked in environments such as the emergency department and NICU/PICU at AdventHealth. During clinical years, her love for pediatrics had her emphasis rotations such as the PICU, pediatric cardiac surgery, and pediatric urgent care.
Was born and raised in the Central Florida area, after spending a few years in Memphis, TN for graduate school decided to return to be near friends and family. Sascha and her husband Kyle have 2 German Shepherds who they enjoy walking. Sascha enjoys beach days, trying new craft hobbies, and is probably reading a book!
She gives emphasis on providing parent education on development, understanding why preventative measures are performed, and being a support to new parents all they way to teenagers needing someone to listen.
---
---
Richard Lam FNP
Longwood, FL
Longwood Pediatrics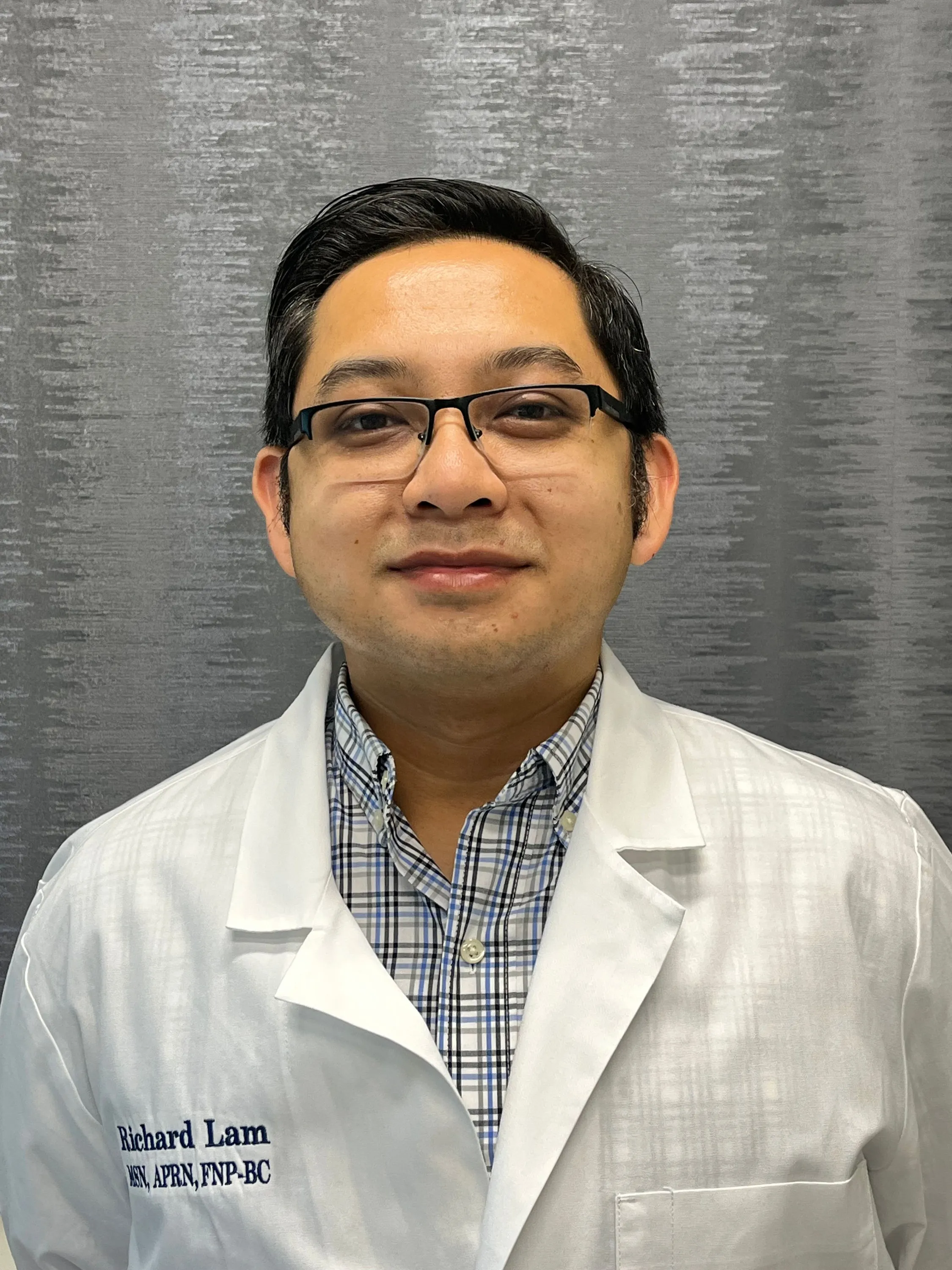 Richard Lam is a Family Nurse Practitioner (FNP) who graduated with his Masters from ECPI University in Virginia Beach. Prior to getting his FNP, Richard worked as a registered nurse for ten years in major hospitals of Central Florida.
He brings years of experience from acute care of burns, trauma, and emergency care in both adults and pediatrics.
Richard is passionate for prevention, health practices and child development.
On his time off Richard enjoys creating memories with family and friends.