Pediatric Urgent Care in Lake Mary, Altamonte Springs, Sanford, Maitland, Longwood FL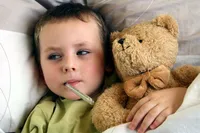 You don't plan for every little bump or bruise you endure in this lifetime, similar to that of a cold of a fever. Our pediatric urgent care service gives you the much-needed convenience when you need it most. We offer compassionate quality medical care for you and your family. We offer a great alternative to the Emergency Room for non-life threatening minor illnesses or injuries. Our service is perfect for all the members of your family.
Our urgent care type service is designed to treat many different illnesses and injuries. We are always ready to provide the relief you need from minor injuries or everyday illnesses here at Longwood Pediatrics. We also offer walk-ins during our business hours.
Asthma Attack
Acute Abdominal Pain
Fever
Bronchiolitis or Wheezing in Babies
Conjunctivitis or Pink Eye
Tonsillitis or Strep Throat
Colds
Sprains or sports injury
Laceration Repair
Pediatric Urgent Care
Flu symptoms
Whooping Cough
Learning/developmental disabilities
Cancer
Chronic conditions
Heart
Ear infections
Genitals and Urinary Tract
Infections
Burns
Sports Injuries
Sick Child Diagnosis and Treatment
Lab Testing
School & Sports Physicals
Prenatal Visits
Abscess Drainage
24/7 Hospitalist Service for Newborns
We are well versed in a variety of ailments and can carefully diagnose your child's illness. We thoroughly examine each patient and perform a variety of tests if needed, such as blood tests, urine tests, culture samples or x-rays.
Our pediatric urgent care is designed to make the most hectic situation a little less stressful. We specialize in non-life threatening medical situations, so we can give patients stitches if needed. We do recommend that, if you are experiencing something life-threatening, you go to the nearest emergency room or dial 911.
All of our staff is medically trained and is competent in all medical situations. You can ease your mind and know you are in good hands at our pediatric urgent care facility.


Need Pediatric Urgent Care from Longwood Pediatrics?
Call our Longwood, FL office at (407) 644-9970 today!
Now serving Lake Mary, Altamonte Springs, Sanford, and Maitland, FL!